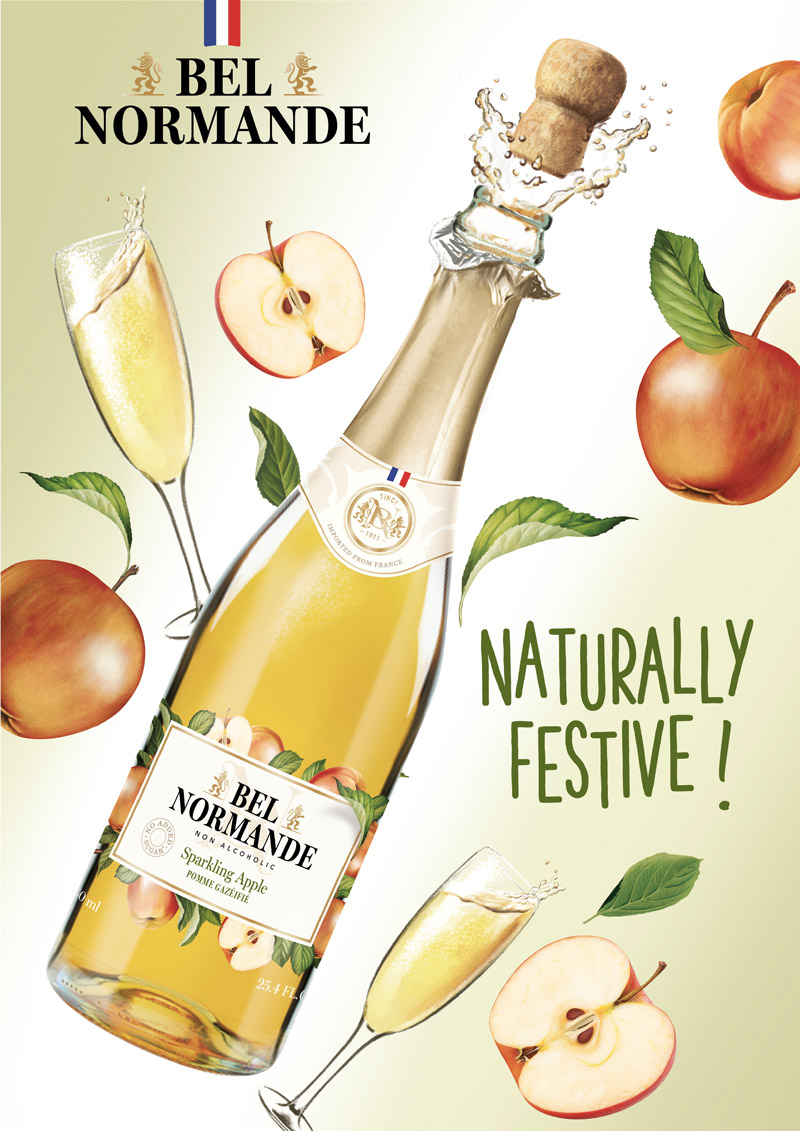 Discover Bel Normande
Naturally festive & non alcoholic, Bel Normande celebrates life with the finest sparkling drinks from France.
Product profile
Produced in France
The finest ingredients and blends
Natural products, with no colourings or preservatives
Deliciously fruity and refreshing
Modern yet authentic, with sofisticated and premium packaging consisting of a champagne style bottle and a real cork – perfect for your celebrations.
Company heritage
Born in 1911 in France
Produced in Normandy, the heart of the apple growing region in a small town called Le Theil.